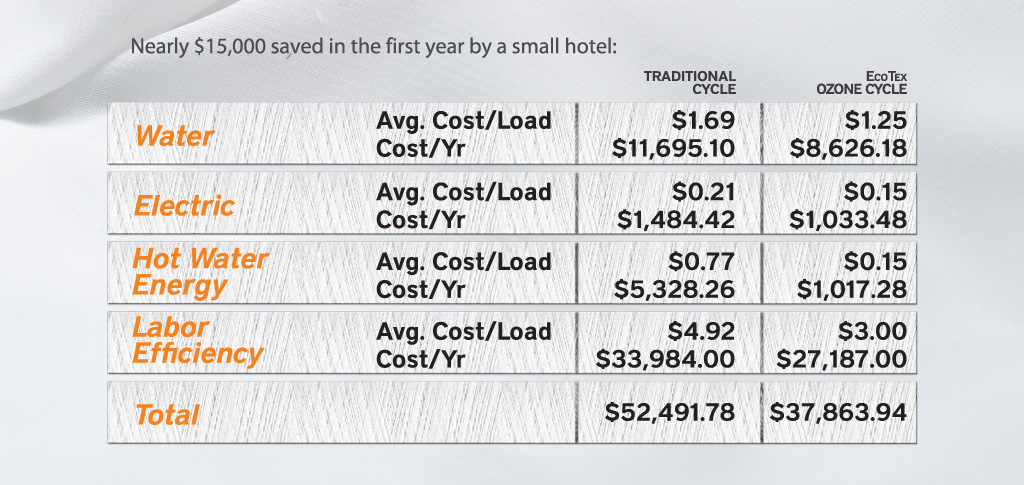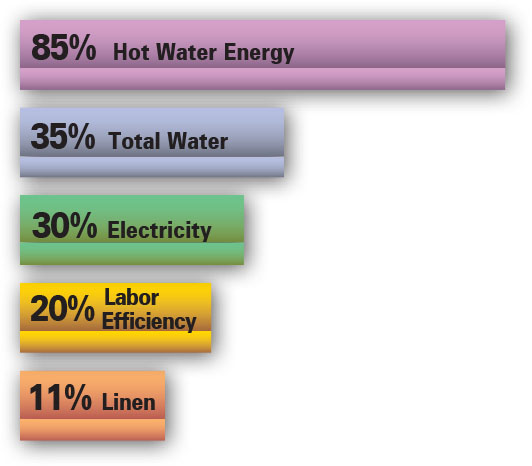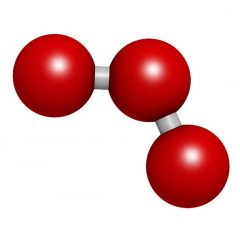 Suppliers Agree: Cost Should Not Be Barrier to Ozone Laundry Implementation
Benefits Outweigh Costs When Installing an Ozone Laundry System, According to the 2017 Green Lodging Trends Report
The above chart shows actual EcoTex savings for a 104-room hotel that averages 20 loads of laundry a day using two 80-lb. washers and two 120-lb. dryers.
How much EcoTex can save a laundry doing 33 loads a day, seven days a week with two 85-lb. washers:
These savings are not exaggerations. Taking into account the energy, water, labor and linen-replacement savings, EcoTex users are reducing overhead expenses by startling amounts.
Contact one of our experienced sales professionals today for details at 800.262.0203  |  805-549-9724  sales@ecotexozone.com
Get your free cost analysis
GET STARTED
Let us show your savings from an EcoTex System.