Hospital Notable Installations: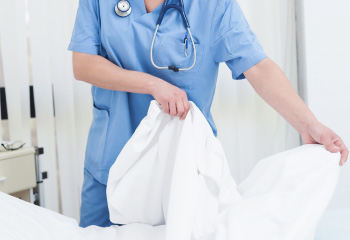 CaroMont Health,
Gastonia, NC

Mission Hospital
Asheville, NCGestion Manoir Saint Joseph,
Montreal, PQ
Smithtown Healthcare Facility,
Smithtown, NYFayetteville City Hospital
Fayetteville, AR
Mount Sinai Hospital
Toronto, ONOhio Veteran's Home
Georgetown, OH
Golden Cross Health Care
Pasadena, CARenown Health
Sparks, NV
Hospitals
Hospital laundries process thousands of pounds of contaminated laundry every day. On the average, this equates to some 3.2 million pounds a year of linens, gowns, bed clothing, pads, mops, and washing cloths. Not only is soil removal a concern, so is disinfection. But with an EcoTex System, hospitals can remove soils while achieving a 99.999% bacterial kill. Cold water washing eradicates C.diff, Aspergillus Niger, and MRSA, while eliminating up to 90 percent of the hot water you're now using.
The EcoTex system is soft on fabrics for extended linen life. It is UL, cUL and CE certified and guaranteed for long-lasting performance. All while saving you a staggering amount on rising electricity, gas and water costs.
Hospital Benefits
• Proven monthly savings
• Reduced wash & dry time
• Less detergent needed
• Quality & life of textiles are improved
• Reduce chemical usage
• Complete sanitation
• Reduces total environmental impact
• Reduce effluent waste water
• Energy rebates available in some states
What satisfied customers are saying about EcoTex:
"We have a long term care facility with many incontinence concerns. The EcoTex Ozone System has drastically reduced odors from clothing, improving our resident's laundry. Delicate skin and reactive to detergents is another challenge remedied by the EcoTex System. The ozone process leaves the linens and clothing softer, brighter, and fresher smelling. We use less added softeners and detergents, which has reduced our costs on chemicals, as well as a decreased rewash step. It's a greener choice for a daily chore. "
M. Yvonne Coleman
Highland-Cashiers Hospital & Eckerd Living Center, Highlands, NC
"Since installing the EcoTex ozone system we have saved $45k per year savings in utility costs as well as reducing our water consumption by over a million gallons per year. Our linen is cleaner and brighter than ever and we have lowered our rewash rate by 1.5%. Our return on investment is just over one year."
James Magnanti
CaroMont Health, Gastonia, NC
"With the EcoTex Ozone Laundry System in our laundry facility, we feel that we are at the forefront of bacterial sanitation for our healthcare related products. We have reduced the use of chemicals, and by that, have reduced our emissions. The facility smells better, and we feel good about our staff now working in a healthier environment."

Tommy Turpelnene, Product Manager
Anne Lindeborg, Production & Training Manager
Care of Sweden AB, Tranemo, Sweden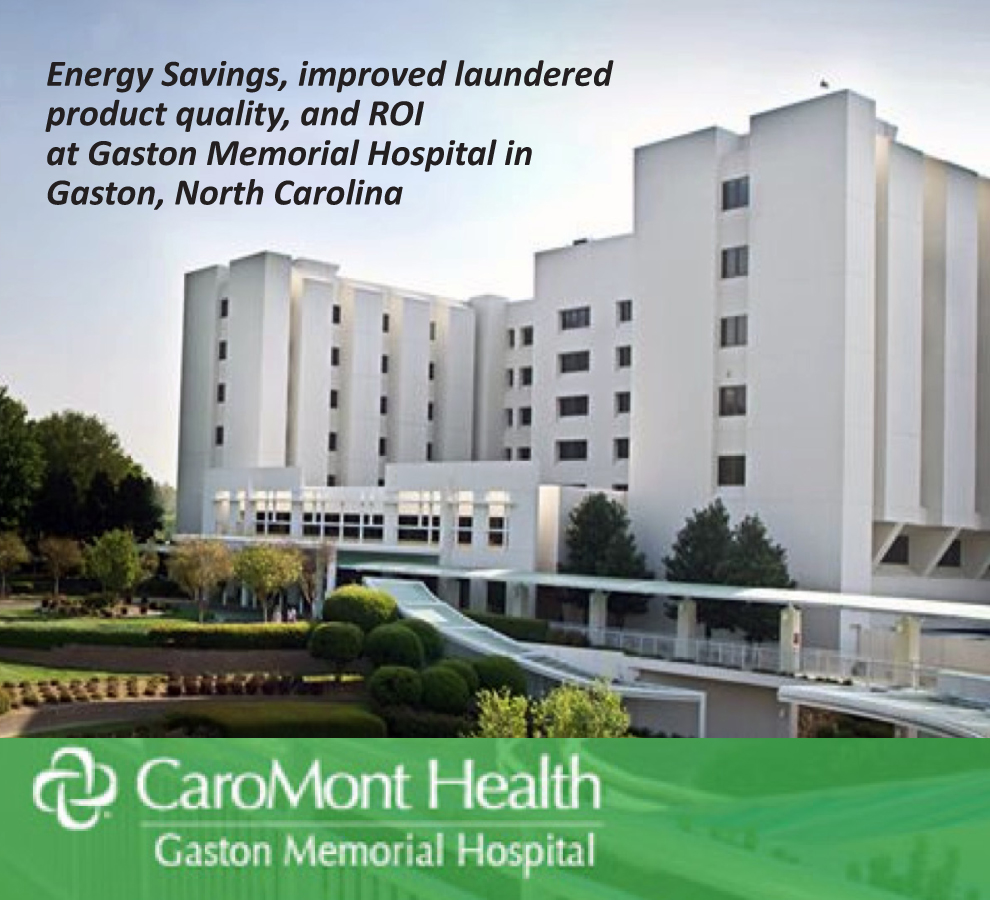 Read Case Study
Report confirms 16 months ROI, reduction in water use, plus brighter and cleaner linens.
DOWNLOAD NOW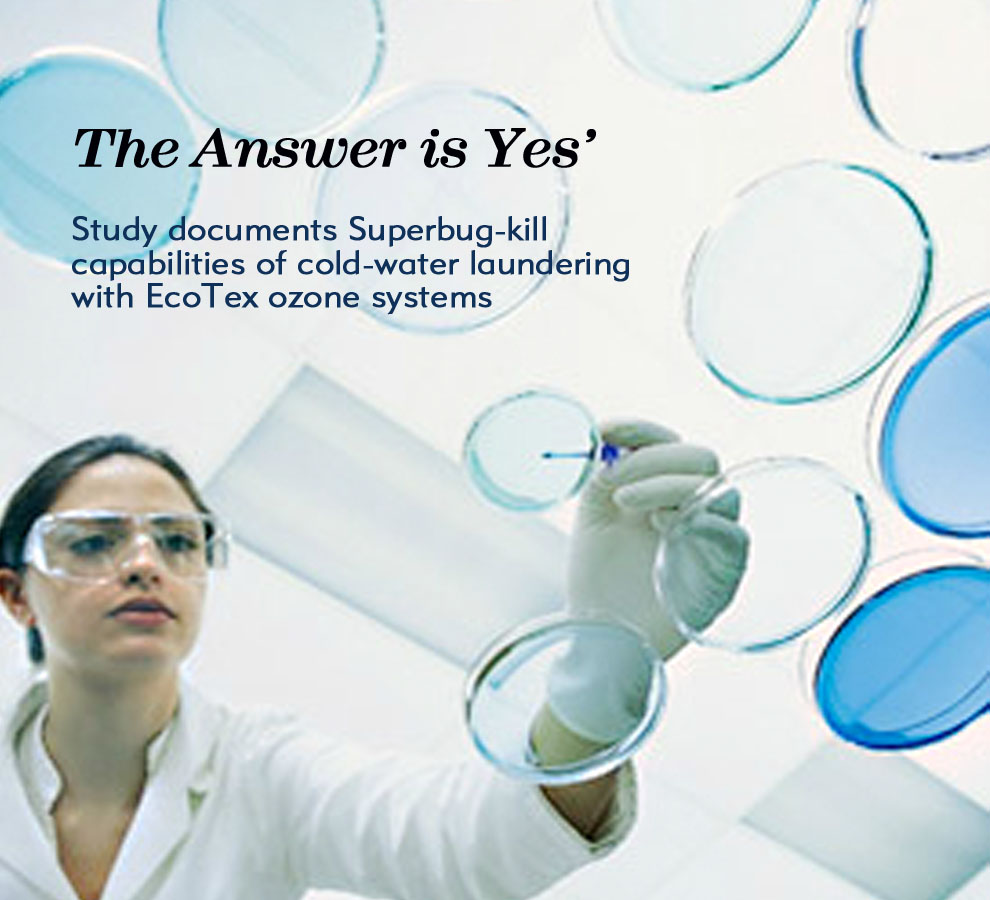 Read Case Study
Study documents Super-bug kill with EcoTex Ozone Systems
DOWNLOAD NOW
Reports on ozone laundry use for health care facilities: