ECO1
The ECO1 is a corona discharge, wall-mounted ozone generator. Designed with a user friendly diagnostic/control panel, it meets the need of any commercial or institutional laundry facility.
Supports: (1) 35 to 160 lb. (16 to 73 kg) washer
Dimensions:  20.50" h x 12.75" w x 5.50" d; 21 lbs.
Ozone output: 4g/h @ 3% concentration
EcoTex packages include:
– EcoTex ozone generator
– Oxygen concentrator (wall-mount kit available)
– Ambient ozone controller
– EcoTex ozone diffuser
– Installation kit – delivery line, fittings,
wall-mount brackets
NOTE:  Each EcoTex package can be custom designed to meet your facilities needs.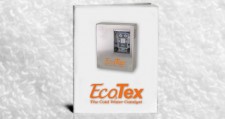 EcoTex Product Info
DOWNLOAD NOW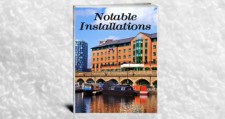 Notable Installations
DOWNLOAD NOW